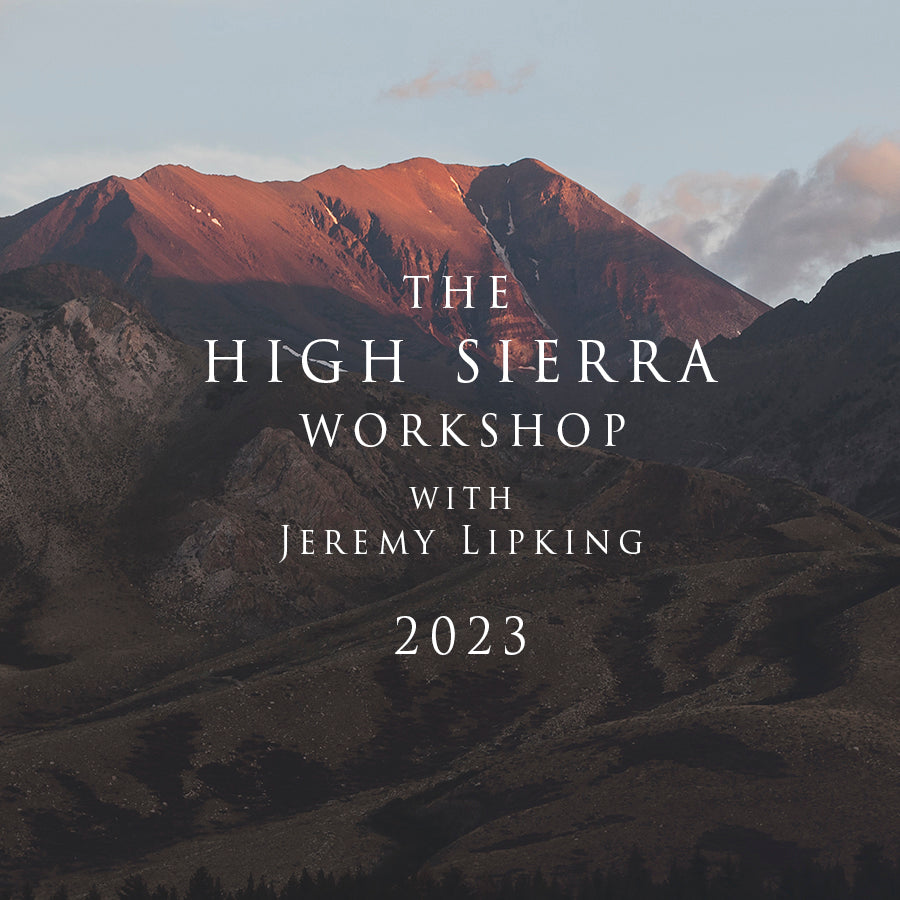 The High Sierra Workshop with Jeremy Lipking June 2023
$ 1,650.00
June 22th - 26th 2023 Eastern Sierra California.
We're excited to announce the return of this popular workshop. Join Jeremy for a 5 day landscape painting workshop in the Eastern Sierra Mountains this summer.  Jeremy will be taking you to some of his favorite painting locations in the area as you enjoy painting these scenes from life. The workshop will be based in the small mountain village of June Lake California in the Eastern Sierras of California, between Mammoth Lakes and Yosemite National Park. Each day will include one to two demos by Jeremy as well as individual critiques.
The price includes the painting workshop and digital Field Guide only. You are responsible for your own transportation, food and lodging.
This workshop is limited to a 15 people.
New Workshop Options:  
Post Workshop Studio Critique: Some artists work on their outdoor paintings back in the studio and Jeremy encourages you to create studio paintings based on your sketches made during the workshop. Add on a private 20 minute Zoom critique of the painting or paintings of your choice. Critiques will be scheduled in the month after the end of the workshop. You'll need to send a good quality photo of your painting at least one day before the critique for Jeremy to review before the meeting.
The High Sierra Painter's Field Guide: This full color printed field guide is designed specifically for this workshop and contains all the important information you need to know about the workshop including a list of supplies, recommended clothing, suggested lodging and food, our daily meeting and painting locations etc. A pdf version of the Field Guide will be available for registered workshop attendees to download for free but we don't think you'll be disappointed with the printed version. The newest edition will include a map of the painting locations, updated supply list, updates to painting locations, new artwork, beautiful photos and more. 
Note: This workshop is all outdoors in the mountains, although the painting locations are usually close and easy to get to from the car we will be at higher elevations and sometimes painting on irregular ground. The terrain can range from soft grassy meadows to jagged granite near timberline. High Sierra summer weather is famously pleasant but there is always the possibility of sporadic thunderstorms and or even snow.